ERN ReCONNET
Disease Info
Disease:  Antiphospholipid Syndrome
Antiphospholipid Syndrome (APS)
Definition Antiphospholipid syndrome (APS) is a systemic autoimmune disease with the highest prevalence in women of childbearing age, characterized by venous and/or arterial thrombosis, pregnancy complications and the presence of specific autoantibodies called antiphospholipid antibodies (aPL). aPL are able to activate the coagulation system; indeed, APS is called sticky blood syndrome because of the increased tendency to form blood clots both in veins and arteries of any organ and system.

Types APS can be primary or can complicate SLE or other autoimmune diseases.

Clinical manifestations One of the most serious complications of APS occurs when clots form in the brain, causing strokes. In a small minority of patients, multi-organ failure, due to diffuse clotting in small vessels and a massive immune response, develops within days, leading to the so-called catastrophic antiphospholipid syndrome (CAPS). Other symptoms and complications of APS include a characteristic lacy, net-like red skin rash (livaedo reticularis), heart valve abnormalities (Libman Sacks endocarditis), kidney dysfunction and thrombocytopenia. Neurological symptoms include headache, dementia and seizures. Infrequently, individuals may develop chorea (a movement disorder in which the body and limbs writhe uncontrollably), cognitive dysfunction (such as poor memory), transverse myelitis, depression or psychosis, optic neuropathy, or sudden hearing loss. Pregnancy complications include recurrent miscarriages, stillbirth, pre-eclampsia.

Diagnosis APS is diagnosed by the presence of aPL positivity together with a history of either arterial or venous thrombosis, or one or more of the aforementioned pregnancy troubles.

Therapy The therapy is based on aspirin or anticoagulants and hydroxychloroquine; sometimes immunosuppressants are needed.
Maria Tektonidou
Disease Coordinator
Silvia Aguilera
ePAG representative

Webinar
on pregnancy
in rCTDs
by Silvia Aguilera
and Marta Mosca
Savino Sciascia
Disease Coordinator
APS Patients' organisations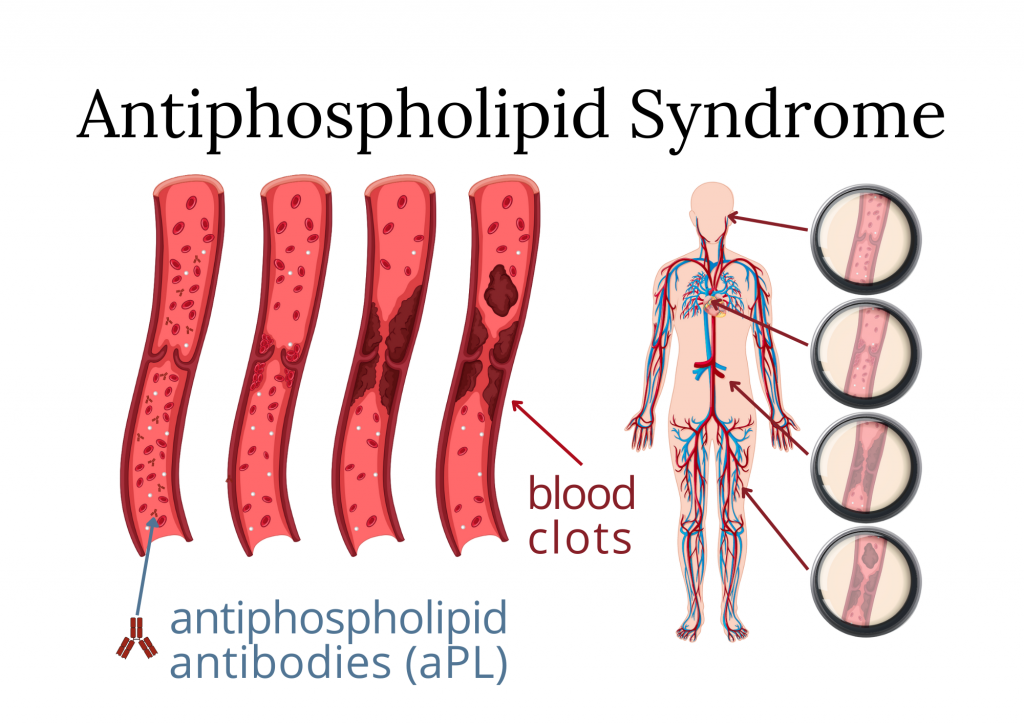 LIST OF USEFUL REFERENCES
APS centres in ERN ReCONNET