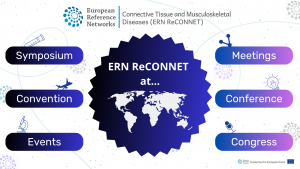 In 2023, ERN ReCONNET will be participating at several meetings as well as events to share and spread the projects, initiatives, and actions done by the network.
Upcoming.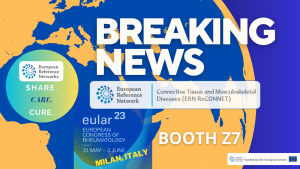 A glimpse to the EULAR2023. Milan (Italy), May 31st – June 3rd 2023.
In addition to these wonderful pics, ERN ReCONNET video pills made by Dr Cardamone and Dr Radin talking about the congress are available. Moreover, a EULAR 2023 Debrief – for people living with lupus done by  Prof. Laurent Arnaud  and ePAG Jeanette Andersen is also available.
Check out the NEW ERN ReCONNET playlist on our YouTube Channel: VIDEO PILLS, short videos that our members made to share with our community their opinions, comments, and ideas.
In particular, you will hear the voices of Dr Radin and Dr Cardamone on EULAR2023…more to come, so stay tuned!