ERN ReCONNET
Our Network
County Emergency Clinical Hospital Cluj
Spitalul Clinic Județean de Urgență Cluj

City, Country: Cluj, Romania.

Website: https://scjucluj.ro

Healthcare Provider Representative: Prof. Simona Rednic

Role in the ERN: HCP full member

Area of expertise in the ERN: Idiopathic inflammatory Myopathies, Mixed connective tissue diseases, Relapsing polychondritis.

Contact:
For doctors: http://www.reumatologiecluj.ro/
Phone: +40264597852
For patients: https://scjucluj.ro/index.php/informatii-pacienti/programari-online
Phone: +40264591942 int. 1681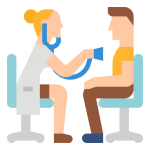 How to access centre:
Patients from all region: directly sent by their family doctor ("free patient election" from areas not belonging to the hospital) or another specialist ("channeling proposal")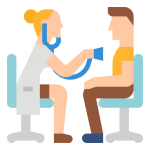 Come accedere al centro:
În cadrul centrului ERN ReCONNET din cadrul Secţiei Clinice Reumatologie sunt urmăriți si tratați aproape 600 de pacienţi cu lupus, sclerodermie sistemică, miopatii inflamatoare, sindrom Sjogren, policondrita recidivantă, sindrom antifosfolipidic sau boală mixtă de ţesut conjunctiv, bolile rare cuprinse în acest grup. Alte boli rare reumatologice (vasculite, boli autoinflamatoare) sunt diagnosticate şi urmărite aici.