ERN ReCONNET EULAR 2017 MEETING REPORT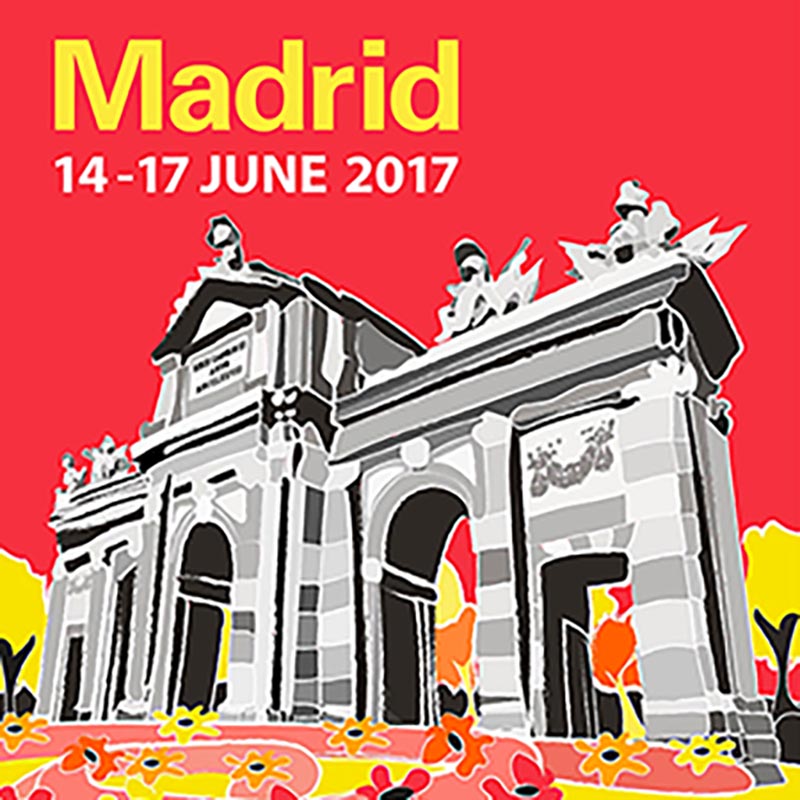 15th June 2017 | Madrid, Spain
 Introduction
After the ERN ReCONNET Kick-off Meeting held in Pisa 26th-28th May 2017, the members of the Network met again on 15th June during the EULAR 2017 congress in Madrid.
The meeting main objectives were:
Steering Committee meeting: report on news on ERN ReCONNET

General Assembly meeting: discussion of methods and timelines of WP3
Steering Committee Meeting
Meeting agenda:
Steering Committee Members involvement in WPs

Discussion on call for new HCPs
Steering Committee Members involvement in WPs
The role of the Steering Committee Members in the different WPs has been discussed. Steering committee members will support the network coordinator in the monitoring of WPs advances and will attend the related webinars.
It was agreed that all the Steering Committee Members will play a role in WP6 "Communication and Dissemination".
Matthias Schneider will be involved as liaison with patients' organisations in WP3 and WP4.
Maurizio Cutolo, Gerd Burmester and Jaap Van Laar will have a role in Networking and liaison with EULAR.
Discussion on call for new HCPs
Marta Mosca reported on the new call for Affiliated Members and Full Members.
General Assembly of the ERN
Agenda: discussion of methods and timelines of WP3.
For each disease a senior and a junior coordinator were identified during the kick-off meeting in Pisa to lead the Recommendation review task.
Each HPC (including senior and junior disease coordinators) will nominate among their staff internal referrals for the disease (s) their centers are involved in.
Rosaria Talarico provided an updated overview of the aims of WP3 "Development of standard clinical guidelines and practice".
During the discussion it was highlighted that one of the ERN goals is to deliver high quality and homogeneous care across EU borders. In order to achieve this result guidelines and recommendations need to be implemented in clinical practice taking into account also unmet needs.
For each of the diseases covered by the ERN, working groups have been identified. HCPs of the Network can be part of the revision processes even if not included in the disease as "clinical centres".
FUTURE MEETING
The next ERN ReCONNET meeting is scheduled for the next ACR annual meeting, taking place in San Diego November 3-8 2017.