EURORDIS Membership Meeting 17-18 May 2019 Bucharest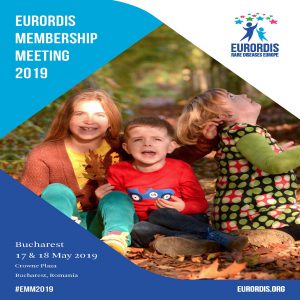 The EURORDIS Membership Meeting (EMM) will take place on 17 – 18 May 2019 in Bucharest. Each year, EURORDIS holds the General Assembly attended by close to 200 of its member organisations.
These events are excellent networking opportunities for patients to meet other patient advocates from around the world. It is also a moment to get a full view of EURORDIS' activities, to exchange with staff, ask questions, elect the EURORDIS Board of Directors and to understand the action plan for the following year.
EURORDIS members are invited to attend the EMM to learn more about recent updates in the rare disease community. 
More info here