Beacon for Rare Diseases: The London Rare Disease Showcase 2023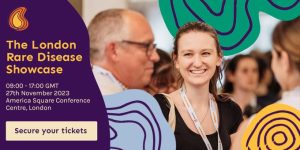 Join
Beacon for Rare
, live and in-person for
The London Rare Disease Showcase
that aims to shed light on the latest innovations and advancements occurring in the field of rare diseases, with special emphasis on the vibrant rare disease landscape in the UK's capital.
The event is scheduled for 27th November 2023 from 9:30 to 17:00, America Square Conference Centre, London.
Through a series of captivating talks and presentations, experts and thought leaders from various disciplines will share their insights, experiences and success stories. This highly anticipated event provides a unique opportunity for attendees to engage in meaningful discussions, exchange knowledge, and foster collaborations.
Program
is available to read and registration is still open if you haven't done a
lready. Here all the info, details, and links.