ERN ReCONNET
Our Network
Members
AOU Meyer

City, Country: Firenze, Italy.

Website: https://www.meyer.it/cura-e-assistenza/attivita-sanitarie/87-reumatologia

Healthcare Provider Representative: Prof. Gabriele Simonini.

Role in the ERN: HCP full member.

Area of expertise in the ERN: Antiphospholipid syndrome (paediatric), IgG4-related disease (paediatric), Idiopatic inflammatory myopathies (paediatric), Mixed connective tissue disease (paediatric), Sjögren's syndrome (paediatric), Undifferentiated connective tissue disease (paediatric).

Contact: reumatologia at meyer.it gabriele.simonini at meyer.it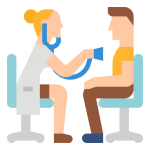 How to access centre:
The first appointment for consultation is booked by phone calling +390555662900 (Monday to Friday from 8:00 to 16:00).
Please bring with you the referral letter of your doctor and all the medical documents (i.e. discharge letter, blood exam results, results of X-ray or other imaging techniques, list of your medications).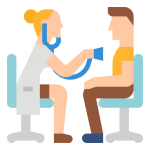 Come accedere al centro:
Per gli appuntamenti ambulatoriali di prima visita la prenotazione avviene telefonando al Centro Unico Prenotazioni (CUP) allo 0555662900 dal lunedì al venerdì dalle 8:00 alle 16:00.
La famiglia dovrà portare con sé, in occasione della visita tutta la documentazione medica in suo possesso (lettere di dimissione, libretto pediatrico di salute, lista dei medicinali assunti, referti di esami ematochimici o esami radiologici eseguiti)