4th conference on European Reference Networks ERNs in action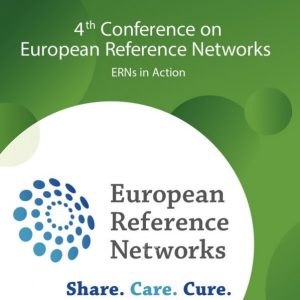 The 4th Conference on European Reference Networks "ERNs in action" will be held on 21 and 22 November 2018 in Brussels, Belgium. ERN ReCONNET will be present to the Conference with 10 delegates.
This two-day event will gather more than 400 participants – National authorities, healthcare providers members of the ERNs, health professionals, hospital managers, patients' representatives, EU Institutions – to share and discuss the results achieved so far and the challenges ahead.
The 4th ERN Conference opens a new stage in the networks' lifecycle: it intends to present the main clinical and organisational outcomes of the networks, as well as to identify the challenges and margins for future improvements.
The event proposes a series of plenary sessions addressing the state of play of the ERNs, the tools and resources for their deployment, the EU political and institutional commitment, as well as the challenges and the integration of the ERNs into the healthcare systems. Eight parallel sessions will moreover focus on specific aspects: ERN showcases; Quality assessment, monitoring and evaluation of the networks; Epidemiological and Clinical Research and data challenges; Hospital's management and ERNs; ERNs Sustainability; Patient-Healthcare professional partnerships in ERNs; Clinical guidelines and knowledge generation; and New medicaments, medical devices, clinical trials & stakeholders support.
The Belgian minister for health Maggie De Block will officially open the conference. Commissioners Vytenis Andriukaitis (Health & Food Safety), Mariya Gabriel (Digital Economy and Society), and Françoise Grossetête (Member of the European Parliament) will be present and discuss the EU political and institutional commitment to the ERNs (plenary session III, 21st November).
You can read:
the ERN ReCONNET Report on the Conference here
the European Commission Report here
the Program of the 4th Conference here
You can follow the Conference via webstreaming here